Before purchasing a ceiling fan, you may have a few questions. Are ceiling fans in style? Are they worth the investment? Do ceiling fans use a lot of electricity? The list goes on. Both indoor and outdoor ceiling fans offer many advantages. 
Continue reading to learn four facts about ceiling fans and how they can benefit you.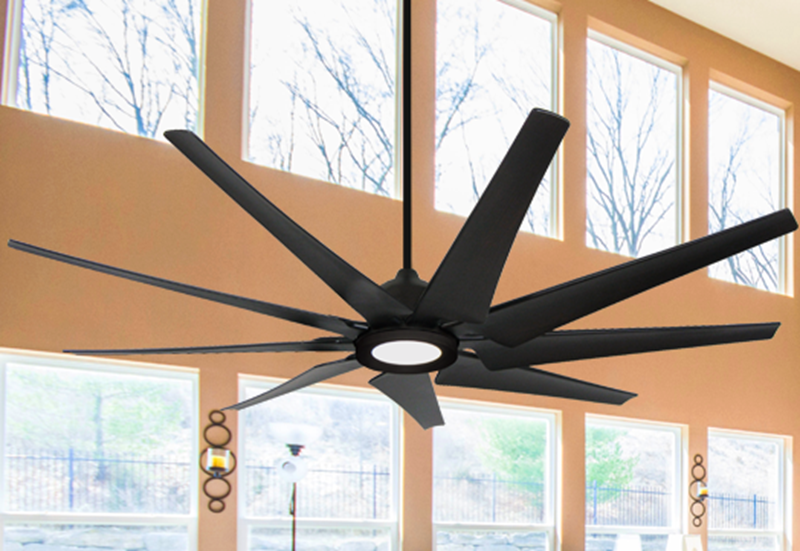 1. Ceiling Fans Can Increase Comfort 
Ceiling fans improve ventilation and airflow. When air circulates around you, it causes the sweat to evaporate off your skin, making you feel cooler and increasing comfort. 
Ceiling fans are a great option for both outdoor and indoor areas. Indoor ceiling fans can be incorporated in rooms of any size. Include a ceiling fan in the areas of your home where people spend the most time. Outdoor ceiling fans are engineered with materials and a motor that can withstand a variety of weather conditions. Include an outdoor ceiling fan on your patio or lanai — where it will be especially useful in warm weather. 
Choose the size of your ceiling fan based on the square footage of the room.
2. Ceiling Fans Can Save You Money
Ceiling fans usually cost 1 cent per hour to run, which is a stark contrast to the 36 cents per hour that air conditioning typically costs. While ceiling fans don't actively impact a room's temperature, they do make you feel cooler — so much so, that you can increase your temperature by four degrees without sacrificing comfort. In addition to cutting energy costs, running your air conditioner at a higher temperature prolongs its life, helping you avoid costly repairs and replacements.
ENERGY STARⓇ-rated ceiling fans are a great way to reduce your carbon footprint, lower your electricity use, and cut down on energy costs even more.
3. Ceiling Fans Can Enhance Your Home's Style 
While ceiling fans serve a functional purpose, they can also look great. Whether you're designing your own ceiling fan or purchasing a pre-made fan, ceiling fans can be manufactured in many different styles.
Choose a contemporary or modern ceiling fan for a sleek, simple style. Industrial ceiling fans fit perfectly into an industrial-chic home. Create your personal oasis with a tropical ceiling fan. If you're having trouble finding a fan that matches your specifications, you can also design your own. 
Along with their unique styles, ceiling fans can be made with different features such as their blade length, light kit, blade holders, motor finish, and more. Select a lighted ceiling fan to improve lighting in a room. Flush mount ceiling fans are ideal for smaller rooms with low ceilings. Choose a ceiling fan with a remote for increased convenience. 
4. Ceiling Fans Can Increase Your Home's Value 
Because of the many benefits ceiling fans offer, installing them is a smart way to increase your home's value. The National Association of Home Builders found that ceiling fans are a highly desired feature among homebuyers, and that they would compromise on a home's size for premium appliances and features. Ensure the ceiling fans you choose are durable, high-quality, and built to last.
Choosing the Right Ceiling Fan for Your Home
It's clear that ceiling fans are a worthwhile investment. With many options to choose from, it can be challenging to find the right ceiling fan for you.

At Dan's Fan City, we offer a range of indoor and outdoor ceiling fans and accessories to match your needs. Contact us today with any questions you have regarding which ceiling fan is best for you. Shop our selection of high-quality ceiling fans or create a custom ceiling fan today.